Great Tips If You Are Buying A Home
1) Feel free to click below for my Pinterest board
2) There are programs that offer down payment assistance!
 Click on the logo at left to see if there are programs that might help you become a 
                                                          homeowner!
3) We invite you to Updater to make moving stress free.  Updater helps to switch over and/or connect to the utilities (gas, electric, etc), as well as change over your magazine subscriptions and mail!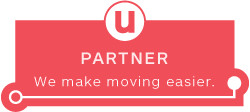 4) Join me on Homesnap!
    Just click on the picture at left to get info on any home for sale in Westchester, Putnam, or Dutchess