Welcome to my website! 
Here you can find all multiple listed properties and more. Scroll down to the bottom of this page to see tips on buying and selling, then visit my buy page to go house hunting or my sell page to learn more about selling a home in Westchester, Putnam, or Dutchess County!
Feel free to call me if you would like personal assistance.
I'm so excited share the next movie directed by Nick Bruno and Troy Quane of Blue Sky Studios!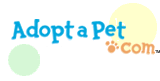 Click the Adopt A Pet Picture at left if you are needing a new 'fur baby'- Adopt....don't shop!
The Real Estate market is fabulous if you buying.  Rates are at an all time low!
New Article To Consider When Buying Or Selling 
Money Magazine- Tax Info
Market Statistics
2nd Quarter Westchester County Real Estate Listings and Sales Stats
 </p
Get Your Home Ready To Sell
Get Your Home Ready To Sell l Practice thorough yard maintenance. l Reseal cracks in concrete areas. l Power-wash the exterior. l Clean and align gutters and downspouts. l Clean the chimney. l Remove oil stains from driveway and garage. Sweep walks and driveway. l Wash windows. l Thoroughly clean the interior. l Repair damage to all indoor surfaces. l Repair drippy faucets and showerheads. l Unclog slow drains. l Shampoo carpets, scrub and wax linoleum and wood floors. l Clean out the fireplace. l Mend torn screens. Clean out window tracks. l Replace burned-out light bulbs. l Renail creaking boards or stairs; lubricate squeaking doors. l Clean all appliances. l Replace toilet seats and showe.....